Next lecture is on February 09 : Dickens, Lawrence and Zhivago: David Lean and cinema (Neil Faulkner)

Who are we?
Based in a city region of enterprise, innovation and diversity, The Arts Society Bristol seeks to enhance and extend enjoyment of the arts through rigorously selected lecturers and local volunteering, backed by a national team of specialist support.
Our membership year runs from 1 July to 30 June and the annual subscription includes our lectures on a wide range of subjects - from Banksy and Botticelli to Tigers in Arts via Prehistoric Potters - and membership of the national Society with their excellent magazines (posted directly to members), various additional lectures and other information of interest.
In addition to the lectures, we usually organise 2 Study Days a year and visits, all of which tend to book up rather quickly and we have a variety of volunteering projects; we are particularly proud of our Church Recording and Youth projects.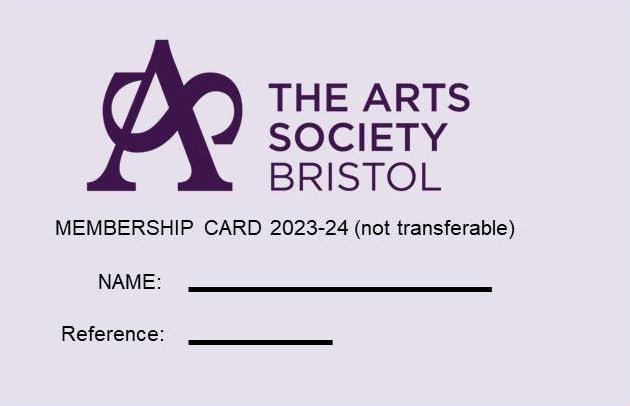 Membership
Our annual subscription for the full 2020-21 season is £47 which covers all our lectures from September to May and also includes membership of The Arts Society. We also ask for a one-off joining fee (usually £10) to help with administration costs. If planning to join us for the remainder of the 2020-21 season, please contact us for a revised subscription. If possible, electronic payment is preferable; we are happy to accept membership applications by email - see details on the form below. Note that Visits and Study Days are charged for separately.
Application for Membership. Gift Aid enables us to claim 25p for every £ of subscription. If you pay UK Income Tax, we would appreciate it if we can claim it on your subscription. Gift Aid form.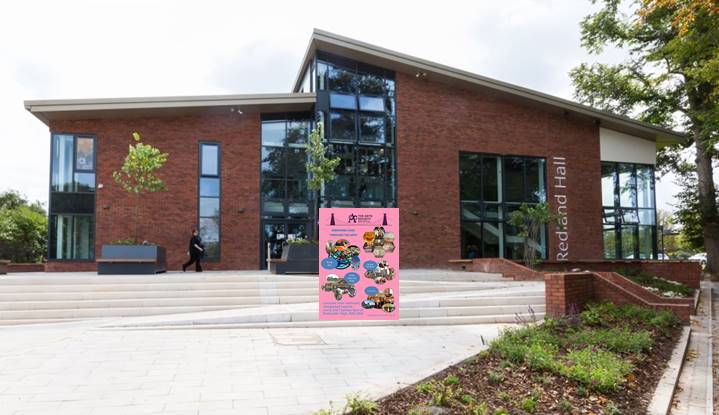 Lectures
Our Bristol Society lectures, usually on the evening of the 2nd Tuesday of the month, are normally held in person. However, we are currently presenting our lectures via the digital platform Zoom although we do hope to return to Redmaids' High in the autumn. The relevant links are circulated in our ASB newsletters just before each lecture. Lectures are open to all members of The Arts Society Bristol and we welcome guests for a small donation. See 2020-21 topics and dates.
Next Lecture "Dickens, Lawrence and Zhivago: David Lean's art of cinema"
February 9th 8pm (via Zoom)
Our lecturer Neil Faulkner was educated at King's College Cambridge and Institute of Archaeology UCL. He is a lecturer, writer, archaeologist and occasional broadcaster with BBC2's Timewatch, Channel 4's Time Team, Channel 5's Revealed, and many others.
Sir David Lean CBE was an English film director, producer, screenwriter and editor. Universally considered as one of the most influential directors of all time, and probably mostly famous for his large-scale epics such as The Bridge on the River Kwai, Lawrence of Arabia, Doctor Zhivago and A Passage to India.
The zoom link will be sent to members and guests in our newsletter a few days before each lecture.
EVENTS
Lectures, Study Days, Visits (Venue)
Tuesday 8 September Magic and Medicine in Mesopotamia with Irving Finkel
Tuesday 13 October Peggy Guggenheim and her impact on twentieth century art with Alexandra Epps
Tuesday 10 November Prehistoric Potters with Julian Richards
Tuesday 8 December The Lute within Old Master Paintings with Adam Busiakiewicz
Tuesday 15 December From Downton to Gatsby: Jewellery and Fashion 1890 to 1929 with Andrew Prince
Tuesday 12 January Caravaggio with Julia Musgrave
Tuesday 9 February Dickens, Lawrence and Zhivago: David Lean's art of cinema with Neil Faulkner
Tuesday 16 February Four walls that changed everything: Giotto's Scrovegni chapel with Stella Grace Lyons
Tuesday 9 March Frank Brangwyn with Libby Horner
Tuesday 13 April The Paradise Garden in medieval manuscripts with Jonathan Foyle
Tuesday 11 May Foreigners in London 1520 to 1677 with Leslie Primo
Other

STUDY DAYS
None planned currently due to Covid-19. We hope to continue later in 2021.
VISITS
Our 2020 Spring visit to Italy was postponed and has now been cancelled until 2022 at the earliest.
Our 2020 visit to Northumberland was also postponed; this may still run in 2021.
SUMMER PARTY
Tuesday 15 June We have booked this date with Bristol Golf Club and hope this will proceed! Lecturer tbd.